A Community of transformation
The Table is a Christian church in Davenport, Iowa, aspiring to live as a beloved community.
At The Table, people are moving:
Worship at 5:00 PM
@Coworkqc
102 E. 2nd St. Davenport
The Table is a Christian Church, gathered around this desire for life to be changed for the better.
​
We welcome people of all races, ethnicities, ages, sexual orientations, gender identities and expressions, family structures, faith backgrounds, physical and mental abilities, and socio-economic situations.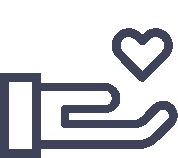 Thank you for your gift to The Table!
You are supporting the birth of a faith community in which people gather to support and challenge one another in the work of transformation.
What will we see, in the lives of families, communities and nations, because a group of people gathered to seek this kind of change, together?